Yuri Suzuki: Sound In Mind

Yuri Suzuki is a sound artist, designer and electronic musician. His practice explores the realms of sound through designed pieces that examine the relationship between people and their environments - questioning how both music and sound evolve to create personal experiences.
The Design Museum
Kensington, London UK
14 September 2019 - 3 February 2020
Image taken by Felix Speller for the Design Museum.
Role: Project Manager

Artist: Yuri Suzuki

Artist Studio Manager: Adam Cheong-MacLeod

Curator: Eszter Steinhoffer

Curatorial Assistant: Indre Srebaliute

Head of Exhibitions: Elise Foster Vander Elst

Content type: Sound Art, Technology

Sound In Mind was a free display curated by Desgin Museum's Eszter Steinhoffer that was divided into thematic sections. Works ranged from experimental product design and personal mementos, to large-scale sound installations and hands-on displays. Project management therefore required collaborating with Design Museum staff and Suzuki's studio, creating successful outcomes for visitors and the artist.

Images taken by Felix Speller for the Design Museum.
Specific objects were intentionally highlighted to signify key moments within Suzuki's career, whilst others invited audiences to contemplate sound within their everyday lives. A large colourful sound-horn design invaded the Design Museum's first and second floors, and Suzuki's previous sound work Garden of Russolo (2013-19), was recreated to speak back to visitors through music and soundtrack interventions.

Intelligent exhibition design encouraged changing modes of visitor interaction across the displays, without compromising accessibility for engaging user journeys. The challenge was to make sure delicate hero objects were sufficiently protected, without detrimentally affecting a curious approach to others requiring close physical participation. Appropriate signage and interpretation devices achieved this throughout.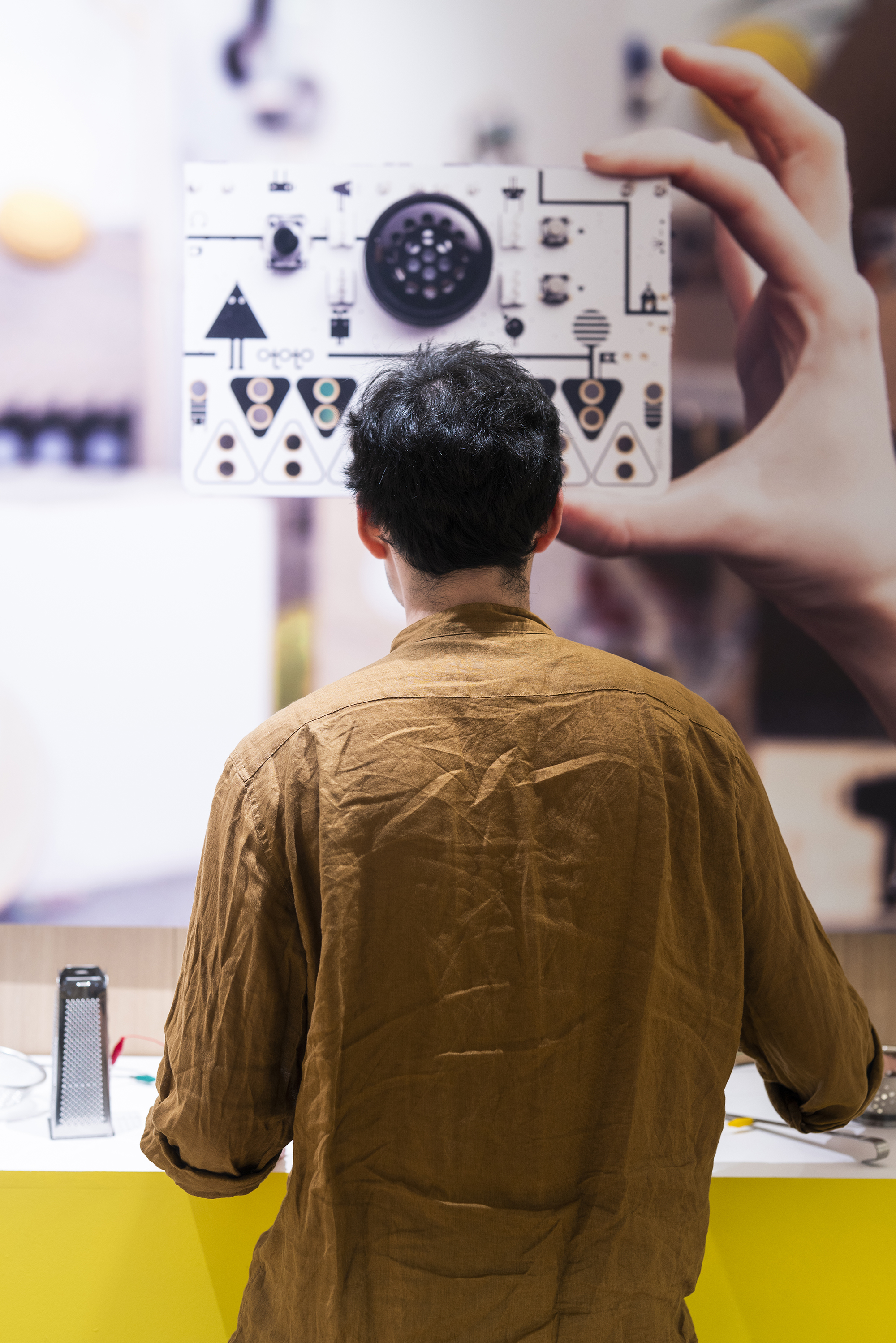 Images taken by Felix Speller for the Design Museum.
All project milestones were successfully achieved thanks to a strong collaborative relationship with Yuri Suzuki's studio team. As the Design Museum is a Grade II listed building, special attention was made to comply with structural restrictions without compromising artistic aspirations. Final solutions also needed to make sure surrounding spaces remained available for special events/programs on request.

Sound In Mind proved to be popular with the Design Museum's audiences and was extended several times, originally intended to only run through 2019. The interactive components proved particularly successful with family groups and those visiting the Design Museum for the first time - especially the display's musical intervention pieces that challenged perceptions of conventional museum experiences.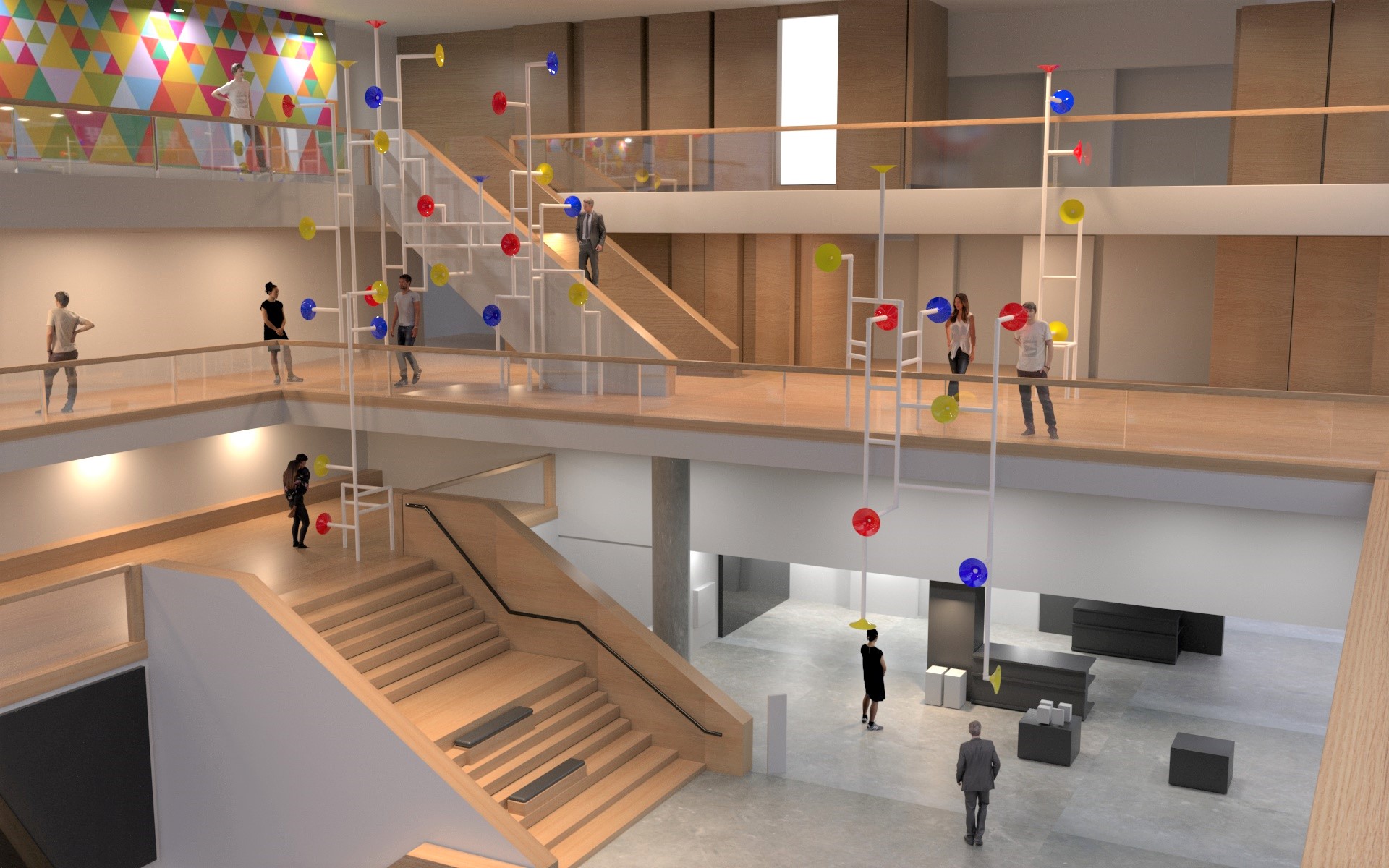 Sound in Mind by Yuri Suzuki, image credit: Acoustic Pavilion, Mudam Museum.